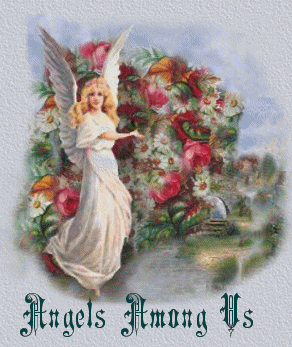 Oh I believe there are angels among us.
Sent down to us from somewhere up above.
They come to you and me in our darkest hours.
To show us how to live, to teach us how to give.
To guide us with a light of love.

Here you will find cards with various original water color angels, Angells Graphics in conjunction
with the artist who has given us the rights to place them on this site.
Greeting Cards designed by original artist J A Masiker are copyrighted and not to be copied ,
cut up or taken from this site. you may purchase prints at her site Water Color Angels.
Click here to customize your card

They wear so many faces, show up in the strangest places.
To guide us with their mercy, in our time of need.
To guide us with a light of love.,
(Alabama)
From the song "Angels Among Us"
My appreciation to "Alabama",Becky Hobbs and Don Goodman
Publishers: Sony/ATV SongsTree Publishing ©1998 All Rights Reserved.
"May you always have an angel by your side
With the light of love to be your guide."
Page by Angells , graphics on this page © Angells Graphic Designs
All rights reserved