Calling Cards by Angells
These cards are blank and you can add your own text to them. They are calling cards which can be left in guestbooks that you visit, or used in your email program. Just right click on the one you want and save to your computer. In order to use them in Outlook Express, go to insert and add picture , in Netscape messenger you can do the same . You an add the text in a image editor such as Paint Shop Pro, Corel Paint or even Paint. Paint only saves your images as bitmaps, and web images should be in gif, or jpeg format. If you need help to add text email me.
With the name of image and the text you would like added. I will add the text for you.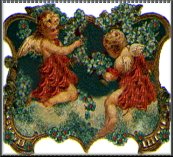 Animated calling cards coming soon.

Ba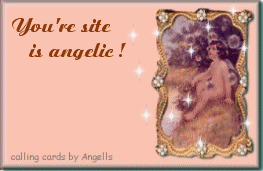 ck tHome